Things To Visit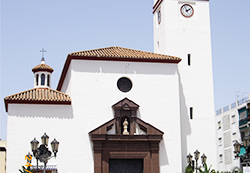 Parish Church
The Parish Church of 'Nuestra Seora del Rosario Coronada' is in Plaza de la Constitucin (the main square) in Fuengirola. The town, this church marks the very centre of the Fuengirola.
---
Sohail Castle
This landmark castle dating back to Moorish times is emblematic of Fuengirola. El Castillo Sohail stands proud on the hill, at the west end of the Fuengirola beach.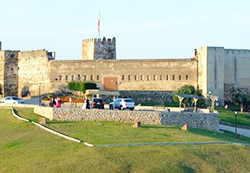 ---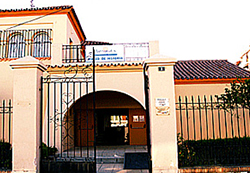 Museo de Historia (History Museum)
The Museo de Historia (history museum) is quite a gem in the midst of such a busy resort town that Fuengirola has become over recent years. It has several rooms of artefacts from past civilizations, including the Visigoths, Carthaginians and Moors, with a well mapped out history of its ancient settlers.
---
Bioparc Fuengirola
Zoos aren't what they used to be, fortunately. You won't find miserable animals pacing up and down shoebox cages, clinging to solitary branches or paddling around in sad puddles at Bioparc Fuengirola.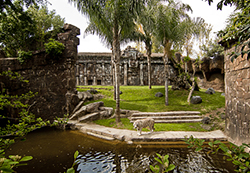 ---
Things to Do
Parasailing
For the more adventurous thrill seekers, there is parasailing.
---
Port and Marina
As with most well-appointed marinas, the port attracts many observers as well as those active on boats or enjoying water sports. There are many excellent bars, restaurants and clubs.
---
Glass bottom boat trips
Two of the most popular options are the trip in the boat with the glass bottom, giving you full view of the dolphins and other very interesting sea life from the safety of the leisure boat.
---
Tourist Train
Lets not forget the Orange tourist (road) train that runs in the summer mornings and evenings. It starts on the front near the port and heads east to Torreblanca before turning round and returning inland all the way for a rest stop by the skateboard park near the Miramar centre before returning to the port.
---
Other leisure activities
Dolphin watching yacht
Boat trips
Boat trips to Benalmadena Port
Boats & Yachts International
Club de Buceo (Scuba Club)
4×4 Jeep excursions
Quads (racy four wheel quads)
For more things to visit please visit: www.andalucia.com/fuengirola/things-to-see
---
Festivals
For more things to visit please visit:
www.andalucia.com/festivals/fuengirola.htm
www.malagaweb.com/holidays/fuengirola-holidays.php